IAFF Headlines
Current news directly from IAFF locals, councils, and state/province associations in the US and Canada.
New Video Explains the Facts About Defined Benefit Pension Plans
09/16/14 - IAFF Local 4405
Defined benefit plans were created to assure that after a career serving the public and risking their lives for others, fire fighters had secure, stable and dependable retirement income. Public employees -- including fire fighters -- have frequently forfeited pay raises to improve and protect their retirement benefits.
On September 11, 2014 the Crew of Engine 17 had a surprise visit from Gubernatorial Candidate Mark Schauer
09/16/14 - Detroit Fire Fighters Association
4 wks to John Norman Seminar
09/16/14 - IAFF Local 794
The 2014 Fireground Tactics Training Seminar by Chief John Norman (FDNY) is only 4 weeks away! Tickets are going quick but are still available! Tickets are $40 each or $50 at the door (cash/credit). Get your tickets now if you haven't already or help spread the word on Facebook! A flyer is attached! www.794FiregroundTactics.Eventbrite.
BEWARE OF TOWERS!
09/16/14 - IAFF Local 1014
BEWARE OF CELL TOWERS! Hazardous LTE cell towers are in the initial stages of being constructed at 87 of our fire stations by the Los Angeles County Fire Department, in conjunction with the LA Regional Interoperable Communications System Authority (LA-RICS), the LA County Chief Executive Office, and Motorola Solutions, Inc.
The Solution to America's Retirement Crisis
09/15/14 - Tennessee Professional Fire Fighters Association

A new video produced by the IAFF is designed to be used by affiliates to educate lawmakers, decision-makers and other audiences on the facts of defined benefit pension plans. Click "read more" for full article.
Gilford L-3517 Golf Tournament
09/15/14 - Professional Fire Fighters of New Hampshire
12th Annual Gilford Professional Firefighters Community Golf Tournament Friday September 26th 2014 Pheasant Ridge Country Club - More info
New Firefighters in Alpena
09/15/14 - Michigan Professional Fire Fighters Union
SEPT. 14, 2014: The city of Alpena Fire Department officially has a full staff as of today. This is the first time since 1987 that the department has had 29 people on staff.
Staffing Challenges
09/15/14 - Albuquerque Area Fire Fighters
The IAFF Local 244 Executive Board would like to acknowledge the City Chapter Labor/Management & Safety Committee personnel for their leadership in confronting our current staffing challenges. We are working with AFD Fire Administration and pulling all resources together to prevent any future staffing reductions.
NYSPFFA Term Life Insurance Open Enrollment
09/15/14 - Buffalo Professional Firefighters Assoc.
Attention all currernt members of Local 282: Copy and paste the following link to find out more information about new enrollment or upgrading your policy in the Term Life and Accidental Death and Dismemberment provided by the New York State Professional Firefighters Association. The company they use is AIG Benefits Solutions.
2014 Legislative Update from 16th District VP
09/15/14 - International Association of Firefighters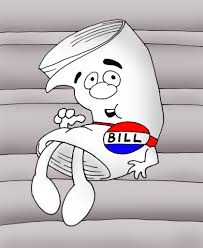 Here is a quick update on the legislative issues.  As you know Congress has not acted on much of anything this cycle including our issues.  The number of cosponsors for legislation is not necessarily an indication of support- but that said many of our legislative issues have very few cosponsors.
2014 Retirement Dinner
09/15/14 - IAFF Local 385
****IMPORTANT The recent Inferno has the Retiree Dinner listed on two different dates. The Retirement Dinner is FRIDAY OCTOBER 3, 2014. The evening will begin with cocktails at 5:30 pm. Please RSVP to Sharon at (402) 551-5770 or sharon@local385.com.
Passing of retired Brother Tim Wilk, Lancaster, Local 319
09/14/14 - Pennsylvania Professional Fire Fighters Association
It is with deep regret that Lancaster, Local 319, IAFF, announces the passing of retired firefighter Timothy Wilk. Tim was appointed to Lancaster City Fire on October 14, 1985. He retired on July 1, 2012. Tim was a member of Local 319 since his hire date and remained a member. He died Monday, September 8th of a cause yet to be determined. Tim is survived by his wife Nancy.
Spotlight Kitchen Recipes
09/14/14 - Abilene Fire Fighters Association
Emanuel socks city retirees with 40 percent health insurance hike
09/14/14 - Paul Hufnagel
Mayor Rahm Emanuel on Friday dropped another financial bombshell on Chicago's 25,000 retired city workers and their dependents: their monthly health insurance premiums will be going up by a whopping 40 percent — in spite of a pending lawsuit and a precedent-setting Illinois Supreme Court ruling.
8 Gilbert fire employees receive disciplinary action
09/14/14 - Paul Hufnagel
Eight Gilbert Fire Department employees are temporarily having their pay docked 5 percent after an investigation found they improperly used paid sick time to work for a small fire district near Payson.
San Bernardino wins 2 victories against firefighters union in bankruptcy court
09/14/14 - Paul Hufnagel
San Bernardino officials' budget-balancing efforts won two victories in U.S. Bankruptcy Court here Thursday at the expense of the firefighters union.
Smoke/CO Alarm Recall
09/13/14 - IAFF Local 902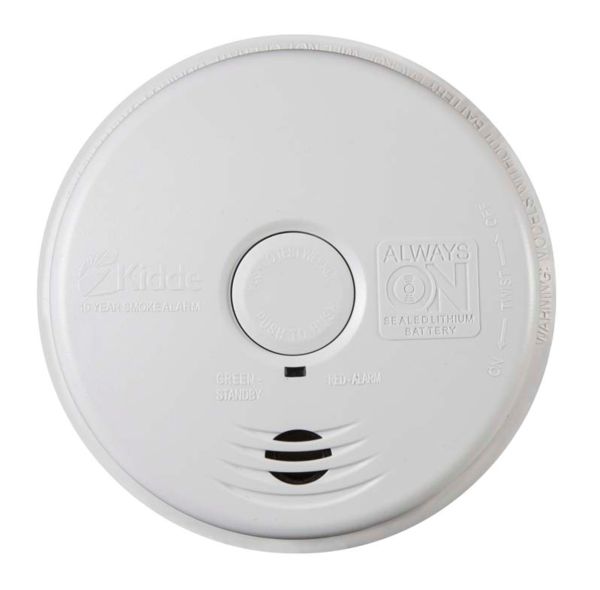 Kidde Recalls Smoke and Combination Smoke/CO Alarms Due to Alarm Failure
Tuesday, October 7, 2014: New Local Union Officer Orientation
09/13/14 - UPFFA
There will be a "New Local Union Officer Orientation" on Tuesday, October 7, 2014 starting at 1:00 p.m., at the UPFFA Office, 30 Sherman Street, West Hartford. Newly elected Local Union Officers are encouraged to attend; the orientation will include a presentation on the services that are provided to affiliated locals and its leadership.
2014 Year Book
09/13/14 - Newton Fire Fighters Association
Greetings Neighbors, Firefighting is a dangerous job, and every year thousands of firefighters suffer from the injuries that they sustained performing their job protecting the citizens. The Newton Firefighters Association helps to support the members and families of those injured or killed on the job.
2014 CPFF Endorsement List
09/13/14 - Longmont Professional Fire Fighters Association - IAFF Local 1806
Noblesville Member Firefighter-Paramedic Ken Williams
09/13/14 - IAFF Local 4416
It is with deepest sorrow that the Noblesville Fire Department reports the off duty death of Firefighter/Paramedic Ken Williams, 49. Arrangements are pending and will be announced once details are finalized.
48/96
09/13/14 - IAFF 3711
Nomination Meeting Notice
09/12/14 - IAFF Local 1403
Dear Brothers and Sisters, The meeting for the Nominations of Officers for Local 1403 for the term 2015-2017 will be held: September 30, 2014 (B shift) 8:00 PM to 8:20 PM
Old Farts Luncheon
09/12/14 - IAFF Somerville Fire Local 76
The old farts luncheon will be held October 8th at the Pub at 1300. The next luncheon will be held December 10th. All current and former members are invited. Please contact Jimmy Hodnett.
Smoke Detector Recall
09/12/14 - Local 1347
  www.boston.com By Jaclyn Reiss, Town Correspondent http://articles.boston.com/2011-10-25/yourtown/30320914_1_state-senate-seat-retiree-middle-class Robert McCarthy, a Watertown Democrat, announced today that he will run for the state senate seat vacated by Sen. Steven Tolman who has resigned to head up the Massachusetts AFL-CIO.
Kitsap Oktoberfest 2014
09/12/14 - IAFF Local 2819
CALLING ALL LOCAL FIREFIGHTERS: Kitsap Oktoberfest supporting Washington State Council of Fire Fighters Benevolent Funds including your Kitsap Fire Fighters Benevolent Fund. We need your help to get the word out and participate in this year's event.
Beach Safety
09/12/14 - Local 1347
3 Watertown Firefighters deploy to the Middle East in 2011   June 15, 2011 By David Meagher Watertown - Everyone knows that firefighters are here to serve the community. Many of those who chose a life of public service to their comunity, started off by serving their country in one of the five branches of the military and continue to do so.
Grimes did not run ads on 9/11.
09/12/14 - Kentucky Professional Fire Fighters
The Grimes campaign pulled its attack ads on 9/11 even at the Evansville station.  As for any Independent Expenditure we also feel that there should be no attack ads on that day.  Per the sample email below: The Grimes ads were pulled for 9/11.  The email to 14News show this.   From: Weber, Ben [mailto:bweber@14news.
Denver Fire Fighters Burn Foundation Payday Raffle
09/12/14 - Denver Firefighters Local 858
Hello All, A message from the Denver Fire Fighters Burn Foundation: The $1,000 winner for the September 12th payday raffle is Jerry Duran, Truck 15 C-shift. Congratulations to Jerry! Still time to register for the Fit for Fire 5K on Sunday, September 14th at Washington Park. Register now at www.FitforFire5k.com The next payday raffle will be Friday, September 26th.
Senator McConnell still attacks on September 11
09/12/14 - Kentucky Professional Fire Fighters
"On a solemn day that is one of our nation's darkest, it is shameful that Senator McConnell was unable to suspend political attacks and campaign advertising for a mere 24 hours. Mitch McConnell is clearly more concerned with saving his cushy job in DC than showing respect for the thousands lost on 9/11 and their families.
Local 1009 Nominations - September 25th
09/12/14 - IAFF Local 1009
Nominations for officers and the following positions in Local 1009 will be held September 25th, 2014 at Fiddlers Green, 19 Temple St., Worcester MA. at 7:00pm. Any member wishing to be nominated shall be present at the meeting or if he/she cannot be present, he/she shall signify his/her candidacy by letter or email to the Secretary (sectreas1009@charter.
Honor Guard Fundraiser
09/12/14 - Rockland Fire Fighters
For tickets or information: email fundraiser@rocklandfirefighters.
9/11 - Never Forget
09/11/14 - IAFF Local 3472
Members remembered on 9/11
09/11/14 - IAFF Local 772
On Thursday 9/11/14, members of Local 772 and our Honor Guard remembered not only those who were lost on 9/11/01, but two of our own. On January 15th, 1914 Lt Walter Morrill and Firefighter John Leonard (Both of Hose Co#3) were killed while working at box 27 (Bangor Opera House). Today these members received a firefighters graveside service to honor their ultimate sacrifice.
Fill the Boot Campaign Total
09/11/14 - Colorado Springs Professional Firefighters
After receiving a final tally from the bank earlier this week, The Muscular Dystrophy Association of Colorado announced that the Colorado Springs Professional Firefighters Association Local #5 and the Colorado Springs Fire Department raised $143,285 for the 2014 Fill the Boot Campaign!  This is the 2nd highest amount ever raised in the State of Colorado.
Jackson Firefighters Local 1306 Bone Marrow Drive (Oct. 11, 2014)
09/11/14 - Michigan Professional Fire Fighters Union
SEPT. 11, 2014: Ryan Hendricks, one of our own city firefighters, will be there to share his experience as a bone marrow donor. Ryan donated his bone marrow to a stranger on July 16, 2014. The 34 year old woman was dying from leukemia.
The biggest myth about defined benefit pensions is how much they cost
09/11/14 - Paul Hufnagel
Unions are generally opposed to target benefit plans, a newish pension vehicle that looks like a defined benefit plan but strips away the guarantee.
Nearly a quarter of Fortune 500 companies still offer pensions to new hires
09/11/14 - Paul Hufnagel
About one in four large employers still offer some sort of pension to new hires, according to a study released Thursday.
9/11 2014 - Never forget
09/11/14 - IAFF Local 1014
9/11 Today, take a few moments to remember 911 and the tragic losses to the firefighting family as well as all those who lost loves ones to the tragic events of that day. The United States of America and it's people will never forget this horrible day. 9/11/2001 is a day we shall never forget.
Honouring all the members of the FDNY - lest we forget
09/10/14 - International Association of Firefighters Local 1782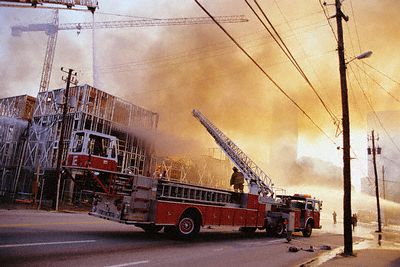 Coquitlam Firefighter would like everyone to take a moment to remember the 343 FDNY firefighters and all the others who perished on that horrific day 13 yrs ago; Never Forget!
Local 271 Challenge coins
09/10/14 - IAFF Local 271
Local 271 was spurred on by the hosting of our 125th Annual Convention. Our union had not ever created a union coin and decided the time was right. The coin tells a story on each side, one for Local 271 and the other the Missoula Fire Department. We've minted 200 coins and they are available for sale. The cost is $10 to union members and $20 for non-union members.
The Lawton Coaltion of Bikers work with the L.F.D to raise money for toys
09/10/14 - IAFF local 1882
Article by KSWO Aug 23rd 2014 LAWTON, Okla._The Lawton Coalition of Bikers had their annual Toy Run Poker Run fundraiser on Saturday at the Wind River Harley-Davidson in Lawton. For close to twenty years, the Lawton Coalition of Bikers has gotten together in August to raise money to donate to the Lawton Fire Department and the Lawton Food Bank.  The course took them through Marlow, Elgin, and Cache.
Letter Carriers' Collect Thousands Of Pounds Of Food
09/10/14 - IAFF local 1882
Article by KSWO May 10th 2014 LAWTON, Okla._ The annual Letter Carriers' Food Drive took place in communities around southwest Oklahoma, including Lawton where residents donated thousands of pounds of food. All of the donations will be split between the Oklahoma Regional Food Bank and the local chapter of the Salvation Army.
Lawton Fire Department Flush And Test Lines
09/10/14 - IAFF local 1882
Article by KSWO Aug 09 2014 LAWTON, Okla._Lawton firefighters test each and every fire hydrant in town on a yearly basis to ensure they are all in working order. Fire hydrants around Lawton have been spewing out water and at times even flooding streets. While it may cause some residents to be alarmed, the fire department says there is no need to worry.
Coq. smoke-eaters help forest fire effort and get practice, too
09/10/14 - International Association of Firefighters Local 1782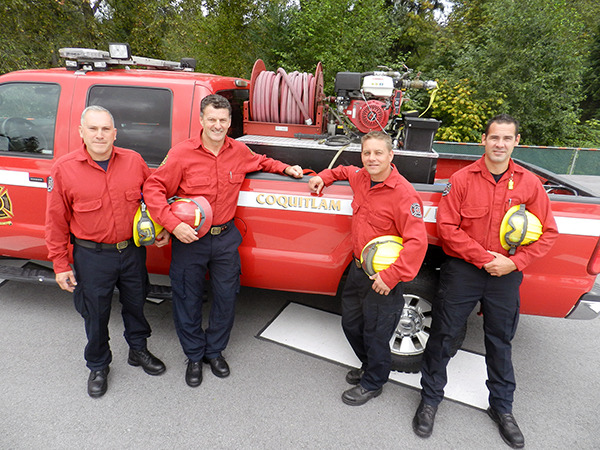 Coquitlam firefighters called upon to assist crews battling forest fires in the Mackenzie area last month said the experience they gained in B.C.'s Interior will benefit residents at home.
Today's Fire Trucks Barely Fit in Bays at Central Fire Station
09/10/14 - IAFF local 1882
Article by The Lawton Constitution 07/27/2014 Lawton's public safety personnel say it's years past time to upgrade facilities that can't meet the technology needs of today's police and fire departments. Not to mention that those facilities are falling apart at the seams. The sales tax extension has $68.63 million designated for public safety, including $39.
New Items for sale
09/10/14 - Laredo Fire Fighters
Members Laredo Fire Fighters T-Shirts are now on sale for fifteen dollars (15.00) at the Fire Fighters Hall located @ 5219 Tesoro Plaza with any union hall representive. The LA UNION snapback baseball cap are on sale for twenty-five (25.00) dollars. Stop by and get yours at the Union Hall. The new LA UNION design T-shirts will be in in the next three (3) weeks.
Headlines Provided By:
Profirefighter.com - IAFF Website Design, IAFF Website Hosting, 100% Union Made in the USA.
GrievTrac.com - Online Grievance Tracking Software, 100% Union Made in the USA.
UnionActive.com - Website Content Management System with Powerful Communication Tools for Union Website's, 100% Union Made in the USA.
IAFFLocals.com - Complete list of IAFF locals and websites plus featured content from IAFF locals around the US and Canada.
IAFFWebsiteDesign.com - IAFF Web Design, Specifically for IAFF Local Website's, 100% Union Made in the USA.