IAFF Headlines
Current news directly from IAFF locals, councils, and state/province associations in the US and Canada.
4 Macomb communities eye fire department consolidation study
03/10/14 - Michigan Professional Fire Fighters Union
March 10, 2014: Four Macomb County municipalities, aided by the county, are considering a $200,000 study to determine if the fire departments in the four communities should consolidate.
BIG BROTHER LIVES
03/10/14 - IAFF Local F282
U.S.
LODD Service Planned In Anchorage
03/10/14 - IAFF 7th District
An update to the LODD of Brother Jeff Bayless of Local 1264, Anchorage FF's. The celebration of Brother Bayless's life will be Saturday, March 15 in Anchorage at the Egan Center. The service will start at 2 pm. FF's coming from out-of-town can stay at the Captain Cook hotel that has offered a discounted rate. Local 1264 is handling the arrangements.
update
03/10/14 - IAFF 1826
Did You Change Your Smoke Detector Battery?
03/09/14 - Kent Fire Fighters
With the recent change to daylight savings time, now is a great time to also change every smoke detector battery in your house or apartment. All to often firefighters witness unnecessary death from home fires because the smoke detectors had no functioning battery. Help save your life and those of your family by changing every smoke detector battery now.
Check Out Our Billboards
03/09/14 - Southern Missouri Professional Fire Fighters
Look for Our Billboads
03/09/14 - Southern Missouri Professional Fire Fighters
Retirees Get Together
03/09/14 - IAFF Somerville Fire Local 76
The retirees get together will take place on Wednesday, March 12th at the Somerville DAV on Broadway. Thereafter it will be held on May 14th at the same location. All former members are encouraged to attend.
Dana- Farber Donation
03/09/14 - IAFF Somerville Fire Local 76
Lynda and John "Moose" Byrne stopped by the Dana-Farber Cancer Insitute exactly one year after Lynda was diagnosed with Breast Cancer. They were delivering a check from Local 76 for $2,000 that was raised during Octobers's wear pink shirts fundraiser.
Confined Space Training
03/09/14 - Quincy Fire Fighters Association
Members of Local 792 were doing confined space trainging all week down our training facility.
Chesterfield looking to get back to normal firefighter staffing levels
03/09/14 - Michigan Professional Fire Fighters Union
March 9, 2014: In lieu of two retirements and a resignation, Chesterfield Fire Chief Doug Charbonneau said the department is advertising for three full-time firefighters.
Ronald Vandergriff Services
03/09/14 - Franklin Park Firefighters
Ronald J. Vandergriff loving husband of Joeine (nee Giorango). Beloved father of Linda (Dennis) Barszcz and Judy (Ed Hearn). Dear grandfather of Christopher and Jennifer. Brother of Chester (Barbara) and Carol. Uncle of many. Visitation Sunday, March 9, 2014 from 3:00 p.m.- 9:00 p.m. at Cuneo-Columbian Funeral Home 10300 W. Grand Ave. (one block east of Mannheim Rd.
Guns and Hoses Hockey Game
03/09/14 - IAFF Somerville Fire Local 76
After being down 4-0 in the first period, Somerville Firefighters Local 76 Hockey team rallied after Star Forward Pat Casey had to leave the game after taking a puck to the face. The sight of Firefighter blood was enough inspiration to have the team fight back to win the game with 25 seconds on the clock.
Time To Change Your Batteries
03/08/14 - IAFF Local 902
It is that time of year again. Before you turn your clocks ahead, don't forget to change the batteries in your smoke detectors and carbon monoxide Detectors
Remember to Change Clocks and Smoke Alarm Batteries for Daylight Savings Time
03/08/14 - PFFA
IMPORTANT NOTICE CONCERNING INSURANCE
03/08/14 - UPFFA
This is an important notice concerning the recent insurance package which was sent to all active and retired members. Please take a few minutes to review the information regarding a special offer sponsored by the Uniformed Professional Fire Fighters of Connecticut, IAFF, being offered to all active and retired members. Please check with your local leadership or contact the UPFFA of Ct.
CHANGE CLOCKS; CHANGE BATTERIES
03/08/14 - IAFF Local 274
Please remember to change the batteries in your smoke detectors when you change your clocks forward 1 hour tonight.
Check Out Our Endorsements for April 8 Election
03/08/14 - Southern Missouri Professional Fire Fighters
Spring ahead and change your batteries
03/08/14 - IAFF Local 736
Help Stop Funding Cuts to SAFER and FIRE Act Grants
03/08/14 - Professional Firefighters of Maine
With the release of the president's Fiscal Year 2015 budget proposal this week, Congress is poised to begin work on its annual funding bills. Every year, the IAFF fights to stave off cuts to critical fire service programs, including the Staffing for Adequate Fire and Emergency Response (SAFER) and Assistance to Firefighters (FIRE Act) grants.
Pink Shirt Day 2014
03/08/14 - Richmond Fire Fighters
Click on picture to link to www.pinkshirtday.
Anchorage Local 1264 Suffers LODD
03/08/14 - IAFF 7th District
Captain Jeff Bayless, a 24 year veteran of the Anchorage Fire Department collapsed and died following a training exercise on March 7, 2014. Brother Bayless was 51 years of age. Brother Bayless was noted for loving life and family. Brother Bayless is survived by his wife Gail, his mother and father and three siblings. Arrangements for the ceremony to honor his service are currently underway. Additional information will be coming on this website and Local 1264 website. Local 1264 member Rod Harris is the liaison for the 7th District.
Retirement
03/07/14 - IAFF Local 1652
Local 1652 is pleased to announce the retirement of Lieutenant Robert Foley.  Lt Foley has over 35 years of service to the citizens and guests of Framingham.  We wish Brother Foley a long and happy retirement.
Bay City union leaders hope newly hired manager Richard M. Finn can boost employee morale
03/07/14 - Michigan Professional Fire Fighters Union
March 7, 2014: BAY CITY, MI — Union leaders representing Bay City's police officers and firefighters say they're looking forward to working with newly hired City Manager Richard M. Finn, but hope the new administrator can help them out come negotiations and improve employee morale.
RIP Brother Bayless ~ Local 1264
03/07/14 - Kent Fire Fighters
Our hearts morn the loss of fellow IAFF 7th District Brother Jeff Bayless, Anchorage Local 1264. May you rest in peace Brother!
Objectives and Principles for Funding Public Sector Pension Plans
03/07/14 - Paul Hufnagel
Funding a pension plan involves determining appropriate contribution amounts at specific points in time and determining how to invest the assets of the plan until benefits are paid. In the private sector, minimum contribution requirements are set by federal law. In the public sector, each state sets its own contribution requirements, and each local governing body (e.g.
Congratulations Eric Showes
03/07/14 - Canton Professional Firefighters Association
Congratulations to Eric Showes on being awarded the 2014 Knights of Columbus, Blue Coat Award! The presentation will be held at St. John Baptist Church located at 6th. St. and Mckinley Ave. N.W. The Blue Mass ceremony will be held on Monday March 17, 2014 at 1210 hours.
Be The Match
03/07/14 - Boston Fire Fighters
Be The Match A member of Local 718 is in need of a Bone Marrow transfusion. To register at the drive you must be 18 to 44 years old and meet the health guidelines. If you are willing to register you must fast 1 hour before you register. We will be holding this event in conjunction with the Local 718 Blood Bank at Florian Hall March 11th, 2014 55 Hallet Street Dorchester 9 a.m. to 3 p.
It's a boy!!
03/07/14 - IAFF Local 1652
Local 1652 is pleased to announce the birth of Cameron McCue, the son of Brother Nicholas McCue. Cameron was born on February 27th 7lbs 2oz. Both mother and child are doing great!! Congrats.
Two Alarm Apartment Fire In Springfield
03/07/14 - IAFF Local F-273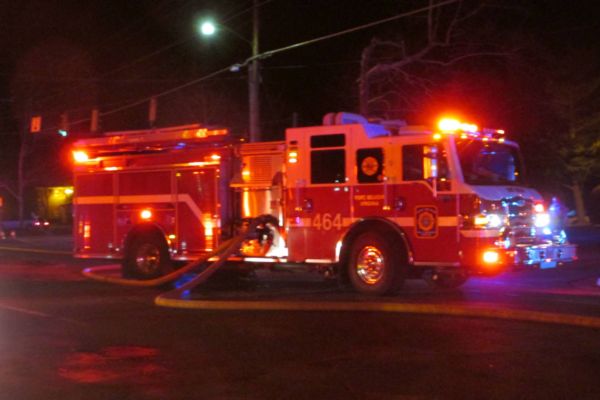 At around 10:30pm on Thursday, February 27th, Engine and Tower 464 were alerted to respond to the 6100 block of Backlick Rd. in the Springfield section of Fairfax County for the reported apartment fire. Initial dispatch information reported multiple callers stating fire coming out of the windows of the first and second floors, and reported people trapped with possible people jumping from the second floor.
LPFFA Hall Reservation!
03/07/14 - Lubbock Fire Fighters
Change your Clocks & Batteries
03/07/14 - Portsmouth Professional Fire Fighters
Detroit police-fire pension fund touts 2013 performance
03/07/14 - Detroit Fire Fighters Association
Christine Ferretti The Detroit News 0 Comments Detroit — The city's Police and Fire Retirement System on Thursday announced it has outperformed 89 percent of the public pension plans in its class during the 2013 calendar year. The fund, in a released statement, said it earned 18.
BRAC?
03/07/14 - IAFF Local F282
DOD has its budget cut and wants a BRAC. Congress says no. SECDEF says maybe.
Smoke Detectors
03/07/14 - Mesquite FireFighters
Boston's 4th Annual Wounded Vet Run
03/07/14 - Boston Fire Fighters
Sheboygan Professional Fire Fighters Welcome Chief Romas
03/07/14 - IAFF Local 483
The Professional Fire Fighters of Sheboygan, Local-483, welcome Chief Mike Romas to the Sheboygan Fire Department.
Sheboygan to host Professional Firefighters of Wisconsin Convention
03/07/14 - IAFF Local 483
This June 2014 the Professional Fire Fighters of Sheboygan, Local-483, will host the annual Professional Firefighters of Wisconsin convention. Local-483 is proud to host this event; it allows us to show of what Sheboygan has to offer. Not only will this event showcase the City of Sheboygan, it will provide an economic boost to local businesses.
Time To Spring Ahead: It's Daylight Saving Time
03/06/14 - IAFF Local F-273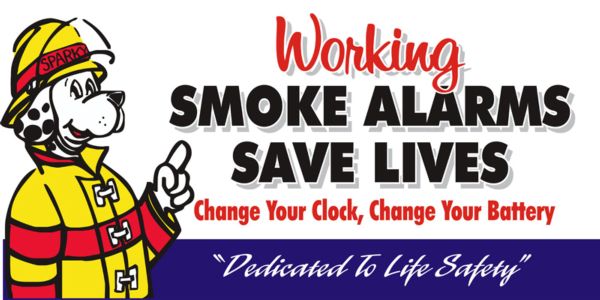 It's that time again - Daylight Saving Time is at 2 a.m. on Sunday, March 9th. This time you'll be setting your clock ahead one hour.
Guns vs. Hoses Hockey this Sat!
03/06/14 - IAFF Local 794
The Guns vs. Hoses hockey game to benefit CHKD is this Sat, 3/8 at 3:45pm at the Norfolk Scope Arena! Tickets available at norfolkadmirals.
2013 Ad Book Preview
03/06/14 - Hampton Fire Fighters
Brownstown Township, Dearborn/Melvindale fire departments participate at 'fight for air' fundraiser
03/06/14 - Michigan Professional Fire Fighters Union
March 6, 2014: Firefighters from across the region gathered at the Renaissance Center at about noon Sunday to raise money for the American Lung Association as part of "Fight for Air.
2014 IAFF convention delegates and alternates
03/06/14 - IAFF Local 42
NTA Life Benefits Available for Members
03/06/14 - Tennessee Professional Fire Fighters Association
NTA Life  Protecting the Heart of Our Community TPFFA members can now take advantage of the great benefits offered by NTA Life at very affordable rates. NTA Life is a respected leader in the insurance industry, and provides supplemental health benefits to union and association members.
Daylight Saving Time Reminder
03/06/14 - IAFF Local 42
AMR workers flame Las Vegas fire chief over patient transport takeover
03/06/14 - Paul Hufnagel
With more than 100 private ambulance employees glaring at his back Wednesday, Las Vegas Fire Chief Willie McDonald told City Council members that he has changed the balance of lucrative hospital transports so his department will handle 50 percent of the calls.
'Zombie' Pensions: When Accounting Practices Hide the Truth from Taxpayers
03/06/14 - Paul Hufnagel
With so many governments' public pension funds woefully underfunded, there's little doubt that some asset managers are taking higher risks with the funds' assets as they seek higher returns. The similarities to the evolution of the 1980s savings and loan crisis are troubling. Are we heading for an era of "zombie" pension funds.
Headlines Provided By:
Profirefighter.com - IAFF Website Design, IAFF Website Hosting, 100% Union Made in the USA.
GrievTrac.com - Online Grievance Tracking Software, 100% Union Made in the USA.
UnionActive.com - Website Content Management System with Powerful Communication Tools for Union Website's, 100% Union Made in the USA.
IAFFLocals.com - Complete list of IAFF locals and websites plus featured content from IAFF locals around the US and Canada.
IAFFWebsiteDesign.com - IAFF Web Design, Specifically for IAFF Local Website's, 100% Union Made in the USA.